Did you know that 86% Indians shopped online subsequent to Covid-19 in 2020?
That's right!  
With the onset of the pandemic, people across age groups adopted online shopping in their daily lives. This implies that small businesses who previously only had a physical presence had to now move their business online as part of their Business Continuity Plans. 
Although e-commerce has been around for quite some time, smaller businesses always hesitated from moving online for multiple reasons. Some of them are — lack of awareness, costs involved, operational feasibility, lack of trust, etc. Most importantly, the absence of a complete platform that can help business owners seamlessly manage their e-commerce business.
However, we are now witnessing a trend where businesses are slowly & steadily taking their store online. As a result, widening their customer reach & business opportunities. Nevertheless, the current options to go online (prices of online stores) are way too expensive for smaller businesses. 
Without question, there is a dire need for an e-commerce platform that is intuitive & affordable. Not to mention — one that will help you with your growth & expansion goals. But how do you decide & pick that one appropriate store? 🤔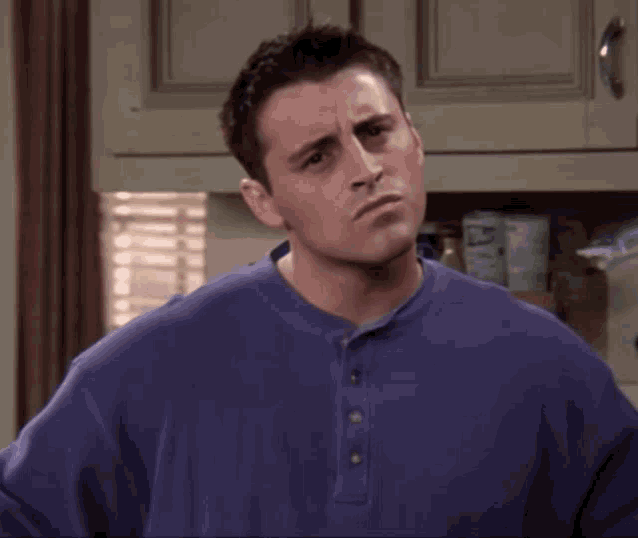 To begin with, while evaluating an e-commerce solution for your business, you must consider the tools that you'll need to achieve your unique business goals. You should be able to use integrated tools & control every aspect of your business, even at the comfort of your home.
Introducing 👉 'OpenStore' — India's best e-commerce solution! 
OpenStore is an online store that comes with a whole host of features & a wide range of third-party integrations. These tools are designed to help you carefully monitor different aspects of your business. Thereby, helps you take necessary steps to scale your business. With OpenStore, you can easily start your own online store & take your business to the next  level. ✈️
Get the smartest features in town (And swiftly grow your e-commerce business!)
 1)
Own the best online store
Personalised website: Create a personalised website for your brand with 70+ professional themes. Moreover, brand your store the way you've always wanted with no additional charges. Remember, creating a website outside of OpenStore involves a developer and/or website builder cost. OpenStore lets you save that cost. However, if you have an existing website or want to style it your way, you can always link your website on OpenStore & get started.
Multiple images: Add multiple images of your products & show off your product from different angles.
Unlimited products: There is no limit on the number or type of products you can sell on OpenStore. Hence, sell unlimited numbers & categories of products too.
SEO product tags: Direct your potential customers to your website by ensuring you adhere to SEO guidelines & best practices. You can optimise your product page for search engines with product-specific meta tags, titles, and URL handles. This way, you can reach the target audience that is already looking for you.
Inventory management: Smartly manage your entire inventory with OpenStore. You can track stock count anytime & get a notification as soon as inventory runs out. Not just that — with OpenStore, you can smoothly fulfill one or more orders in just one click. You can also manage customers' contact info & their order histories. Best part? You can benefit from a centralised inventory system that stays accurate across all the places you sell.
 2)
Drive engagement via marketing
OpenStore comes with social media integration with Pinterest, Whatsapp, Instagram, Facebook, and Twitter. How cool is that? 😎  You can reach the right customers on social media, engage and drive sales with marketing features. You can also do effective campaigns on Facebook & Google.
 3)
Use rewards to boost sales
Give gift cards & discounts to your customers & increase traction on your website. Discount coupons are nothing but promo codes that customers can enter during checkout to get a discount on their order. Sharing promo codes with your customers can instill customer loyalty & thus, stimulate your sales. You can also offer your customers customised gift cards that they can share with their loved ones. This will introduce your brand & perhaps attract new customers.
 4)
Sell everywhere with
access
to
top
marketplaces
OpenStore lets you sell on top marketplaces such as Amazon & eBay with a quick & simple integration. In order to increase the discoverability of your brand, you can sell on Facebook shop & create a remarkable shopping experience for your new customers. This way, you can reach out to billions of Facebook users & showcase your products.
 5)
Easily manage
order delivery 
Your OpenStore orders can be shipped via any delivery partner of your choice be it Fedex, Delhivery, or India Post. All you got to do is — add the package tracking number to your order & your customer will get notified of the delivery status of their order.
 6)
Use
analytics to track your customers' next move
To get a better understanding of your customers' behaviour like visits, traffic, order patterns, etc, you can use google analytics & track your website. This way, you can carefully track sales & take informed business decisions.
 7)
Benefit from
the
app market
Use free apps for analytics & reporting, customer support & rewards, catalog & order management, marketing, and way more. For example, you can use the Gratisfaction app & improve customer loyalty by conducting contests, giveaways, birthday & anniversary rewards. Kliken Marketing can be used to retarget customers via Google campaigns. This will help your store appear online & thereby increase your sales.
 8)
Accept orders via the mobile app
With OpenStore, you can run your store wherever you are from your phone or tablet. Also, you can access your orders & product catalog even if you're offline. Furthermore, add & modify products from the comfort of your home — at your convenience. And lastly, get notified about new orders with push notifications & process orders on the go.
Manage OpenStore finances with Open's online bank account 
OpenStore comes loaded with Open's power-packed features that'll help you connect your banking & finance together in ONE place. This way, you can save time & focus on what's more essential — growing your business. Catch a glimpse to know more. ⤵️
Yes, indeed! OpenStore comes with Open's online bank account (a virtual account), built for your e-commerce business. Here's what you can do with this powerful account:
Collect online payments via bank transfers, UPI, credit/ debit cards, etc

Make bulk payments to vendors, partners & employees instantly

Auto-reconcile all incoming payments and avoid manual tracking

Get hold of a VISA business card to manage expenses effortlessly

Automate accounting, track account receivables & payables in one place
Set limits, assign virtual & physical cards to teams
Set up your own e-commerce website in 3 simple steps 
Create your e-commerce website within minutes

List your products & accept online payments

Track orders & manage deliveries in real-time
Pretty simple, right? Get ready to take your business to great heights — with OpenStore. It's time to give your business the best e-commerce solution. Sign up for free & explore the platform today.
Related Articles –
How small businesses can collect online payments without a website on Open?
How to manage online subscriptions with Open's business virtual cards
Why an online bank account is essential for SMEs & Startups
How hyperlocal delivery businesses can streamline banking & finances with Open
What are the pros and cons of having multiple payment gateways on your website?
Prepaid expense cards – A guide on managing your offline business expenses