Vendor payments are crucial to every business — whether they're for office amenities, SAAS subscriptions, or products & services specific to an organization.
Consider this — if you're an IT service provider, you might have a subscription to the Jira software; in the case of a digital marketing agency, it could be Adobe Photoshop or even Shutterstock.
The current challenges with vendor payments  
Net banking 
Once a new beneficiary (your vendor) is added for bank transfer, the cooling period takes anywhere between 30 minutes – 24 hours (or more), depending on the bank. 

Not just that — only a limited amount can be transferred the first time. 🤦‍♀️  And yes, that amount varies from bank to bank.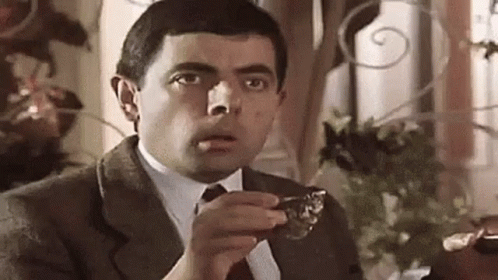 Cheque
Writing cheques is subject to human errors — this is undeniable

.

Also, making vendor payments via cheques demand your physical presence to sign the cheque. 
Reconciliation 
Tracking which payment was made to which vendor on which day, or in other words, tracking every vendor transaction via UTR is highly tedious & time-consuming. 😩
Automating vendor payments (The way forward!)
What if you automate vendor payments for your business?
Sounds doable? Well, to a great extent, yes! But the real question is what exactly are you achieving for your business by doing so. Or rather, what exactly do you want to achieve?
👉🏼 Do you want to save countless hours spent on manual reconciliation?
👉🏼 Or do you want to simply make & track vendor payments in the most simple manner possible?
If your answer is 'both', then listen up because we've got some good news to break. 📢
With Open, you can save tons of precious hours spent on tedious manual reconciliation. And at the same time, you can make & automatically track vendor payments, just like that.
Learn all about it in the below video.
How to make instant vendor payments on Open
Why make vendor payments via Open
Start using Open with ZERO tech bandwidth 

Add the vendor only once for all your future transactions 

Start transacting immediately —

no cooling period

involved

Create & send bills, receipts & debit notes in a few steps

Track & view all aged payables vendor-wise & bill-wise

Connect existing bank accounts & make payouts directly from them

Use APIs to

automate

bulk payouts

for your business 

Schedule for post-dated payouts

Track vendor payments – bank-wise, account no. wise, payment status wise, date wise – so on & so forth
How to automate TDS payments for your business
Calculation of TDS on bill amount is a cakewalk with Open. The same goes with making TDS payments. Watch the flow here.👇🏼
Why manage your TDS payments via Open 
Get all TDS-related info in ONE place — that too based on categories.

Make TDS payments directly from Open.

Avail TDS challan on the spot — like this.👇
View TDS challan anytime, anywhere. No need to download & save it for tax filing purposes.

Automated accounting of TDS liability. No more worrying about tracking & updating TDS info in your books of accounts.
Pay your vendors instantly (Just the way they like it!)
Is making vendor payments an uphill battle for you? 
Then, wait no more! You can now make instant vendor payments & send timely TDS payments with Open.  This way, you can stay on top of your expenses all the time.
Related Articles –
How an IT services company makes seamless bulk payments using Open's Payout APIs
Open to revolutionize recurring payments for small businesses with UPI AutoPay
How to make salary payments in minutes with Open
How to collect & track payments like a pro with Virtual Account APIs
Bulk Payments, now made smarter with Open's Payout APIs
Neo Banks & B2B Payments: A Match Made in Heaven