Whether you know it as bulk payments or mass payouts – they sure have been generating quite a buzz lately. Over the course of the past decade, popular tech companies have been battling churn rates and devising new formulas to scale vendor and partner payments. 
Having said that – the pressing need for a smooth bulk payments solution is clearly a no-brainer!
While we had set out to simplify business banking as a whole, bulk payments have always been right on top of our checklist. We get how managing payments can be quite an uphill task for most businesses and with monetization networks exploding all around, bulk payments have made their way to the forefront of managing business finances.
We're talking simple but smart, timely but reliable, payouts. Let's break this down for you, shall we 👇
What are bulk payments?
Bulk payments are a part and parcel of most businesses — whether you're a manufacturer, distributor, or an IT service provider. They come into play with all might when you have multiple (partners/stakeholders/vendors) involved in your business equation.  
Consider this — You make payments on a per-sale basis for your business. This implies that your payment solution ought to be as effortless as possible for you. Furthermore, this indicates that payout APIs are clear winners to all payout woes you face.
In other words, automating bulk payments end-to-end is the way forward for fast-growing businesses. True that – they settle for nothing but agility.
Time to master, bulk payments
While the fundamental functionality of a bulk payments solution is the ability to make payments to a larger group at once, you really need to look way beyond that.
🥁 *Plays a drum roll*
Payout APIs, explained
Payout APIs help you send payments in one single API hit to all your vendors. Automate your business payouts & forget the pain of sending bulk payments on a daily/weekly basis. That's right! Bid goodbye to manual means of doing payouts & make them instant – with payout APIs.
Here comes our showstopper – Open's Bulk Payouts APIs, a robust and scalable bulk payments solution. With the payment ecosystem ruled by tech and Open APIs, we thought it would only be fitting to roll out a solution with features that go beyond a simple cash transfer.
Get set to shoot fast, bulk payments anytime, anywhere with Open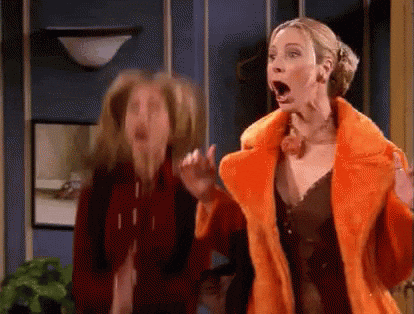 Here's what you're signing up for:
Automated Payouts For The Win
With Open's Payout APIs, you get to programmatically make bulk payments in a single hit. 
Can't get easier than this
That's right, all you gotta do is update payee details via Open's Payout APIs and you're ON!
Hang on, we're not done yet!
With instant payouts comes instant reports
Hit send and download your transaction report in a matter of a few seconds.
Make no one wait
With Open's bulk payouts, you can make payments on the dot and keep no one waiting, not even those pushy vendors!
Get uber happy with bulk payouts APIs on Open
Let's get down to the nitty-gritty!
Courtesy of the digital boom, taxi aggregator apps like Uber have got just about every other function on their platform automated.
Now let's say you own a taxi aggregator platform called 'Super'. You've developed a stellar app with plenty of features designed to get you those instant bookings for a cab or an auto along with real-time tracking and the whole works. So now, does that mean you're sorted?
Hate to break it to you, but you're missing out on a crunch point of your business – making real-time payouts to your drivers by the end of the day or even instantly! So you turn to the banking pros – Open.
That's right, leave the heavy-lifting to us and we'll automate all your driver payouts. You sign up on Open and head straight to the API Docs.
Here's something you'll love – Open offers a real-time Sandbox environment where you can first test out the APIs before the actual integration. 
You can then get going real-quick with easy integration and sandbox testing in place.
Now to initiate those transactions.
On Open, you can not only put an end to your struggle of uploading multiple excel sheets but also do away with the pain of adding every single beneficiary one at a time!
So how do we get this done? Go on and specify the payee details via APIs and then choose a payment method. Choose from NEFT, RTGS, IMPS or even a UPI ID or VPA.
What's even better – if you're not sure of the payee's account details and are just holding onto the mobile number or email id, just go ahead and use a digital cheque! The transaction is then processed instantly from your business current account with Open.
That was pretty smooth, eh? 
Create lasting relationships with Open
We sure know what it means to build lasting – mutually rewarding relationships for a business! So we're geared up to power businesses like yours in making timely payouts.
At Open, we finally bring your wrestle with bulk payments to an end – be it payouts to your customers, vendors, partners, or even employee salary payouts.
We are here to help you win them over!
P.S. – Did we mention how extremely easy the whole process is, did we?
😉
Sign up now and step up your payouts game.
Related Articles –
How an IT services company makes seamless bulk payments using Open's Payout APIs
API Banking: The fast track to building fintech products
How Open simplifies business finance for e-commerce startups?
How to make salary payments in minutes with Open
All you need to know about Open – banking that gets your business
What are the pros and cons of having multiple payment gateways on your website?