Managing business finances is a massive yet slow-moving task for finance teams. We would all agree with it, especially when it comes to the reconciliation of bank statements. Cross-verifying all the accounting data with books of accounts every single day and maintaining spreadsheets seems extremely racking. Not to forget, reconciliation of all the expenses definitely holds the most vital place.
Now imagine doing this for 365 days a year! 🤯
The next minute rises a quest to discover a solution that could simplify business payments for you!
Let's be honest – the number of tools that you have to use to assess the financial health of your business can wear you out in no time.
According to the report – Digital Adoption by Indian  SMBs, SMBs with most advanced digital adoption, are likely to use digital tools even for internal management. 40% of these businesses also use enterprise resource planning tools and software to connect sales with supply chain operations.
So tell us – is your team still handling your business finances the old way? Well then, we've got something that's way smarter & quicker for your finance team. 
An online bank account that will simplify business payments & automate accounting for you & your team.
But before that, let's understand what are the exact challenges with the current finance & accounting options –
Why do finance teams need to reconsider their accounting practices?
Manual accounting software 
For all accounting purposes, you must be using software such as Tally, Zoho, Quickbooks or Marg. Although your team is familiar with these platforms, they end up spending a whole lot of time on manual entry for each transaction. Not to mention, each transaction must be mapped to the bank statements.
Tedious expense management 
Expense management for small and medium businesses can get baffling when you have to categorize expenses – specially when the same tool is used by different departments. 
Say, for example, your HR team uses LinkedIn for recruitment while your Sales team uses it to generate leads. Now when you get your monthly bank statement, it will only show that LinkedIn has charged you without mentioning whether the cost belonged to your HR team or Sales team.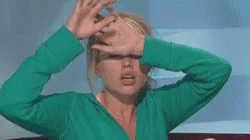 Difficult to track pending/ partially received payments
Tracking due payments is a huge task. Firstly, you need to identify customers who are yet to pay. For this, you have to go through all your accounts, bank statements and validate the outstanding payments. Then, follow up with customers who haven't paid you yet.
It gets even worse when some customers pay you only half the due amount on the due date. Recording only half-credited payments & following up on the balance amount on the new due date is no cakewalk.
Difficult to obtain a real-time overview of receivables & payables
You might be handling business finance single-handedly or even have a finance team. Either way, it's hard to get an overview of receivables that are due & payables that need to be sent out on time almost instantly.
Disconnected invoicing software & accounting software

 
For businesses that use invoices from time to time, it helps to have a platform that automates & integrates an invoicing solution. 
For eg: Most popular accounting software do not come with in-built payment links that allow vendors to pay then & there. And let's not forget the added hassle to ensure all invoices are GST compliant.
Difficult to reconcile cash expenses  
Cash expenses are difficult to track as there is not a single entry in the bank statements. This makes expense management hard for finance teams to validate & reconcile the particular spends.
Managing multiple bank accounts 
It is very likely for businesses to have more than one or two bank accounts in an attempt to simplify tracking. But managing these multiple accounts for tracking purposes itself is a time-consuming & stressful task.
Simplify Business Payments, The Open way
Banking integrated with accounting
Open's online bank account is the only account that combines banking solutions that automate accounting in addition to other business finance management chores from one place. In other words, with all the payments collected & payouts made, Open helps you automate accounting and therefore mitigating all reconciliation hassles.
Imagine every entry being automatically recorded, just like that. 😎
Expense management simplified
In addition to automated accounting, you can also categorize employee expenses easily, irrespective of how, when and by whom the payment was made.
Assign Open's Virtual Cards to teammates for their online expenses and set limits. This way, you can easily track expenses team-wise or even employee-wise.
Expense cards can be assigned to teammates who step out of the office & need to make card swipes. With every swipe, employees get a WhatsApp notification to upload their receipts & the expense is filed instantly.
Employees can also record cash payments by uploading an image of the payment receipt.
You can then experience a smooth & quick expense report filing, manage approval flows & reimbursements from a single dashboard.
Track outstanding payments in seconds
Open's online bank account lets you track payments customer-wise or transaction-wise within seconds. You can also automate reminder emails to collect due payments.
Smart aging analysis
With Open, you get complete visibility of future collections & payouts via an aging analysis report. Know the Days' Total Outstanding & an overview of your Aged Receivables & Payables with date range as shown below.
Integrated invoicing & accounting platform
You can create & send a GST-compliant invoice from  Open's dashboard in less than 3 minutes. Once sent, your vendor can make the payment via multiple payment options such as debit & credit card, UPI, etc. 
And once the payment is received, don't worry about making an entry in your accounts. All your collections get auto-reconciled & recorded in your accounts.
Easy reconciliation of cash expenses
For cash expenses that your business incurs, simply go to the Open dashboard – add the cash expense along with the relevant category.
And your expense is recorded & auto-reconciled – quickly & seamlessly!
Manage multiple bank accounts in ONE place
With Open, you can link and manage multiple business accounts in one place. By doing so, you get a complete overview of all your cash flows from a single dashboard.
[su_button url="https://app.open.money/register" target="blank" background="#663399″ size="7″]Sign up to simplify business payments the smart way[/su_button]
Level up your business finances with Open's online bank account
Your finance team deserves the best – simplify their lives by managing business finance with Open.
They will now finally have the time to focus on business goals.
Want to know more about how Open's online bank account can help you? Read our blog on why your business needs it today.
Related Articles –
Should small businesses outsource their payroll?
Prepaid expense cards – A guide on managing your offline business expenses
How small businesses can collect online payments without a website on Open?
How Open brings banking & finance together for your business
How Open simplifies business finance for e-commerce startups?
Top 11 most asked questions about virtual accounts