Virtual accounts are a compelling alternative for companies to simplify tracking amount receivables! Most companies are looking to stay in control of business cash flow. And Open's virtual accounts enable businesses to manage expenses smartly. By overviewing the entire cash flow and cash positioning from a single dashboard, businesses can keep tabs on multiple transactions together.
While companies use various applications to reconcile payments, they can't help justify their everyday expenses.
Here's where virtual accounts step in to ease things up!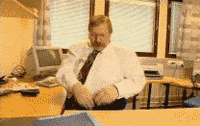 Not having the means to reconcile every payment leaves businesses in a vicious loop. And when the time spent on reconciliation exceeds the deadline, it, in turn, affects the daily sales outstanding (DSO) — eventually causing a decrease in productivity. But virtual accounts can put an end to this never-ending cycle.
Go through the top 11 most asked questions about virtual accounts to know why virtual accounts are your best bet to reconcile payments smartly.
1. What is a virtual account?



A virtual account is a non-physical/ online bank account created virtually. By adding just a few basic details like the customer's name, mobile number, and email address, you can set up a virtual account for your clients/ customers and reconcile inward payments seamlessly.
2. What are virtual account numbers (VANs)?

To track who has made the payment and when is often chaotic for businesses! 
Virtual account numbers or VANs are system-generated, unique account numbers that help streamline the process. Here's where Open Virtual Accounts shine. By assigning a virtual account number/ UPI ID to a customer, businesses can accept payments via various modes and automate payment reconciliation at once.
3. How is a virtual account different from a regular bank account?
A virtual account is a non-physical bank account, which essentially entails that businesses don't have to visit a branch or wait in line to create an account. And all the transactions can be tracked digitally via the virtual account — reducing manual dependencies. 
All you have to do is create a virtual account. The unique virtual account number helps track the payment source and the payee (customer) right away.
Next up, the big question!
4. What are the benefits of using a virtual account over a physical/ regular one?
While virtual accounts have functions similar to physical one, it offers a lot more flexibility. A virtual account is more efficient when reconciling payments from multiple customers.
Most companies have a tough time tracking incoming payments against the order numbers while using a physical account. And given that they require high maintenance and operating cost, virtual ones are a low-maintenance and cost-effective option. And managing multiple virtual accounts and reconciling payments is far easier than tracking them manually via a physical one.
So compared to the physical account that uses up extended bandwidth for manual tracking, virtual accounts take significantly less time to track cash flow.
5. How to collect payments via Open's virtual accounts?



As per RBI's Payment Aggregator Regulations, businesses can accept payments via debit or credit card, net banking, or UPI. The customer can create a virtual account after linking the existing bank account with Open. They can make payments through NEFT/ RTGS/ IMPS and other modes. Once the payment is processed and hits the company account, the business gets notified of the transaction right away. 
Businesses can also generate UPI QR codes and payment links for offline transactions and share them with customers. 
6. Can I collect recurring payments via virtual accounts? 
Yes! Businesses can schedule to collect recurring payments against the virtual account number assigned to customers. So there's nothing to worry about, and you can get paid in time. 
7. Do virtual accounts need KYC completion? 
As mentioned above, RBI's guidelines have a few mandates. One of which is to complete KYC to help businesses verify customer profiles. The customer can then transfer funds from the virtual account with an added layer of authentication and protection against any fraud for remote payments.
8. What is a Virtual Business Account? 
If you consider your physical bank account the master ledger, the sub-ledgers or accounts you create under this master ledger are called virtual accounts. The associated account is called Virtual Business Account when the sub-ledger is connected to an entrepreneurial pursuit or a business entity. 
9. How are virtual accounts helpful for businesses? 
Virtual accounts come with a lot of benefits for both businesses and customers. Creating a virtual account on Open means cutting down on using multiple portals to do banking, managing expenses, collecting and reconciling payments, and more.
They can also track receivables against unique virtual account numbers of customers without any unnecessary back and forth. It also helps customers track every payment made against vendors/ companies from a single dashboard.
10. What kind of companies can benefit from using virtual accounts?



Be it educational institutes, lending companies, B2B e-distributors, or retailers! Virtual cards enable businesses across sectors can use virtual accounts to track and reconcile payments promptly. 
11. How can Open's virtual account can help businesses? 
Open's virtual accounts reduce the to and fro between businesses and customers while streamlining payments. In addition, Open gives a complete overview of business spending/ transactions and makes it easy to reconcile payments through its user-friendly platform. It further makes it easier for customers to make payments using the mode of payment most suitable for them. Read all about how you can collect and track payments like a pro using Open.

12.

How to create virtual accounts with Open?



You can get a fully integrated virtual account that simplifies banking, accounting, payments, and expense management in one place within a few clicks. 
Visit

www.open.money

to log in or sign up, and create a virtual account

Complete KYC to start collecting payments from customers

Collect payments via multiple virtual accounts in one place

Reconcile payments on the go and simplify settlements
The digital payment revolution has refined business and cash management for companies across the globe. Enabling businesses to use Open's virtual accounts will empower small businesses throughout the country to re-think the way they collect payments, as virtual accounts help streamline the entire process and simplify fund management. And further empower companies to be more inclusive by relying on a single dashboard to run payments for business.
13. What is Virtual Account Management?
Virtual account management organizes balances and transactional information of virtual accounts created within the fiscal and operational limits of a traditional "physical" bank account. Virtual account management works by identifying unique IDs and using them to allot transactions to distinct sub-ledgers, called virtual accounts, created within the limitations of a physical bank account. This way, transactions simultaneously post to the "master" ledger and the relevant virtual account(sub-ledger). The opening and closing balances are also matched for each virtual account, giving them the same detailed reporting capabilities as a physical account, but all within a single bank account.
So here's your cue to start exploring virtual accounts for business and move to the better side.
Related Articles –
What is Neobank? Everything you need to know in detail!
How neobanks are defining the future of banking
All you need to know about Open – banking that gets your business
How Open simplifies business finance for e-commerce startups?
How neobanks are defining the future of banking
11 Startup Banking Challenges that Entrepreneurs Fret Over
Subscribe via Email
Liked this article? Subscribe to our monthly newsletter. We don't spam. Promise!